Vikings Actress Makeover and BTS
I am following the series called 'Vikings' on RTE and the History Channel at the moment – a historical drama inspired by the exploits of Ragnar Lothbrok in early medieval Scandanavia. It features a predominant Irish and Canadian cast including the lovely Iseult Ni Choitir who played the part of a shield maiden for Lagertha.  I was delighted to chat to her on the whole experience in Sizzors Wizards Salon in Ennis before she had her makeover with Liz and Lauren and had to pose for me !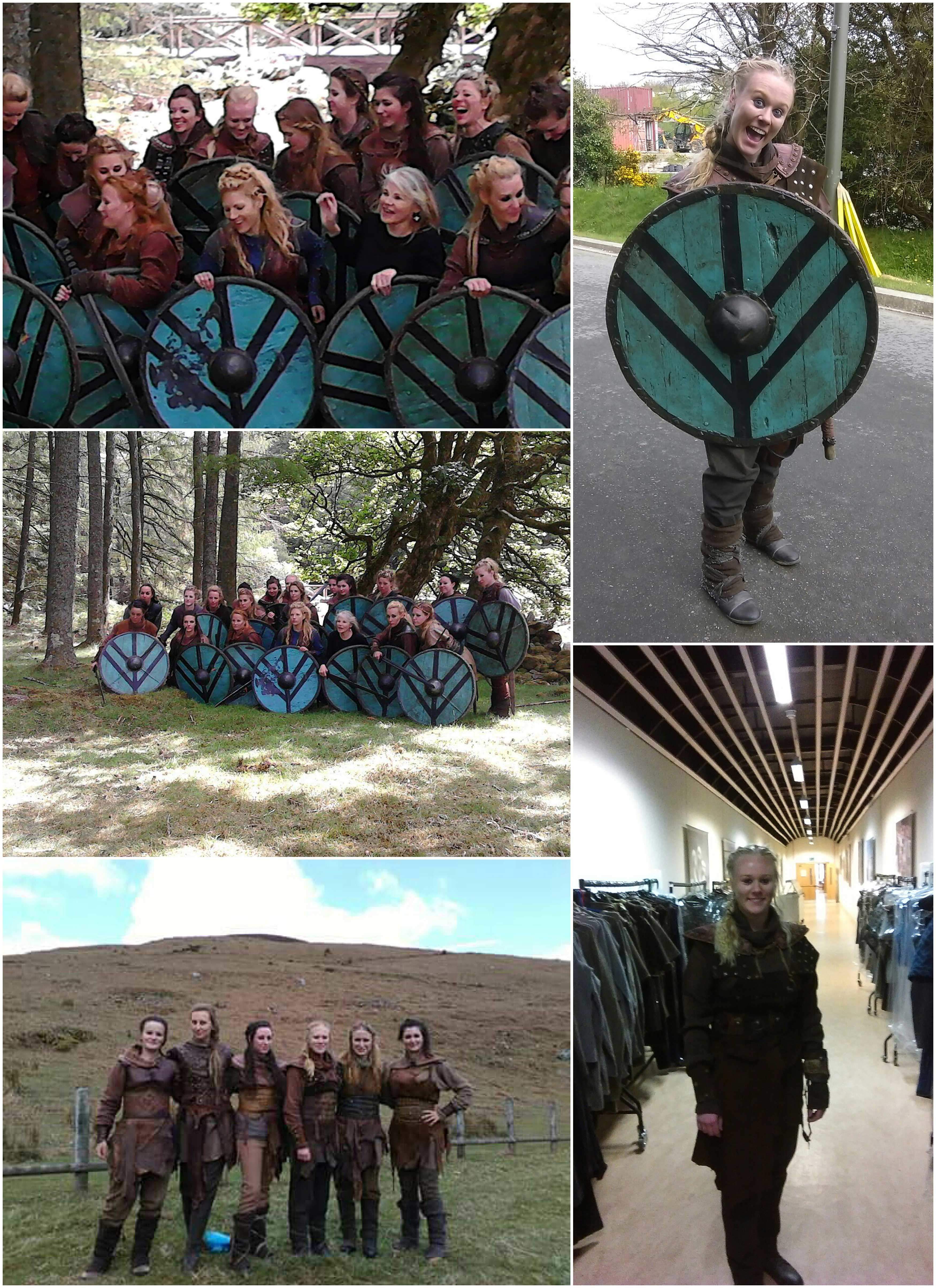 Izzy as she is known to friends, has always had a keen interest in drama and singing and decided to audition for a role in Vikings when the opportunity arose. Her hobbies played a huge part in her securing the role which included horse riding, folk singing and of course martial arts training. Iseult has a 2nd black belt in Tae- Kwon- Do and a yellow belt in Judo so she was able to put these skills to great use in her part as shield maiden for the powerful 'Lagertha (played by the stunning Katheryn Winnick ).  Lagertha was, according to legend, a Viking from what is now Norway, and the first wife of the famous Viking Ragnar Lothbrok (played by yummy Travis Fimmel).
The location for the sets are in Wicklow where its a 5am start most days but Iseult loved every minute and said the cast were really good fun to work alongside.  They wore all the heavy leather and armour and had mud painted on them regularly on set so it was a complete change for Iseult to have a girly makeover and photoshoot in this style!!
Liz curled her hair into soft waves for the first look. Lauren complimented it with a soft makeup look and lashes.  For the second look Liz then created a unique high pony tail that really showed off Iseults cheekbones . Lauren then intensified her eye makeup for a super sexy look which I also loved.
Lauren has worked on several photoshoots before and has also worked alongside many top makeup artists. Her favoured products are YSL, Sephora, KatVonD, Estee Lauder, Inglot and  Anastasia Beverley Hills.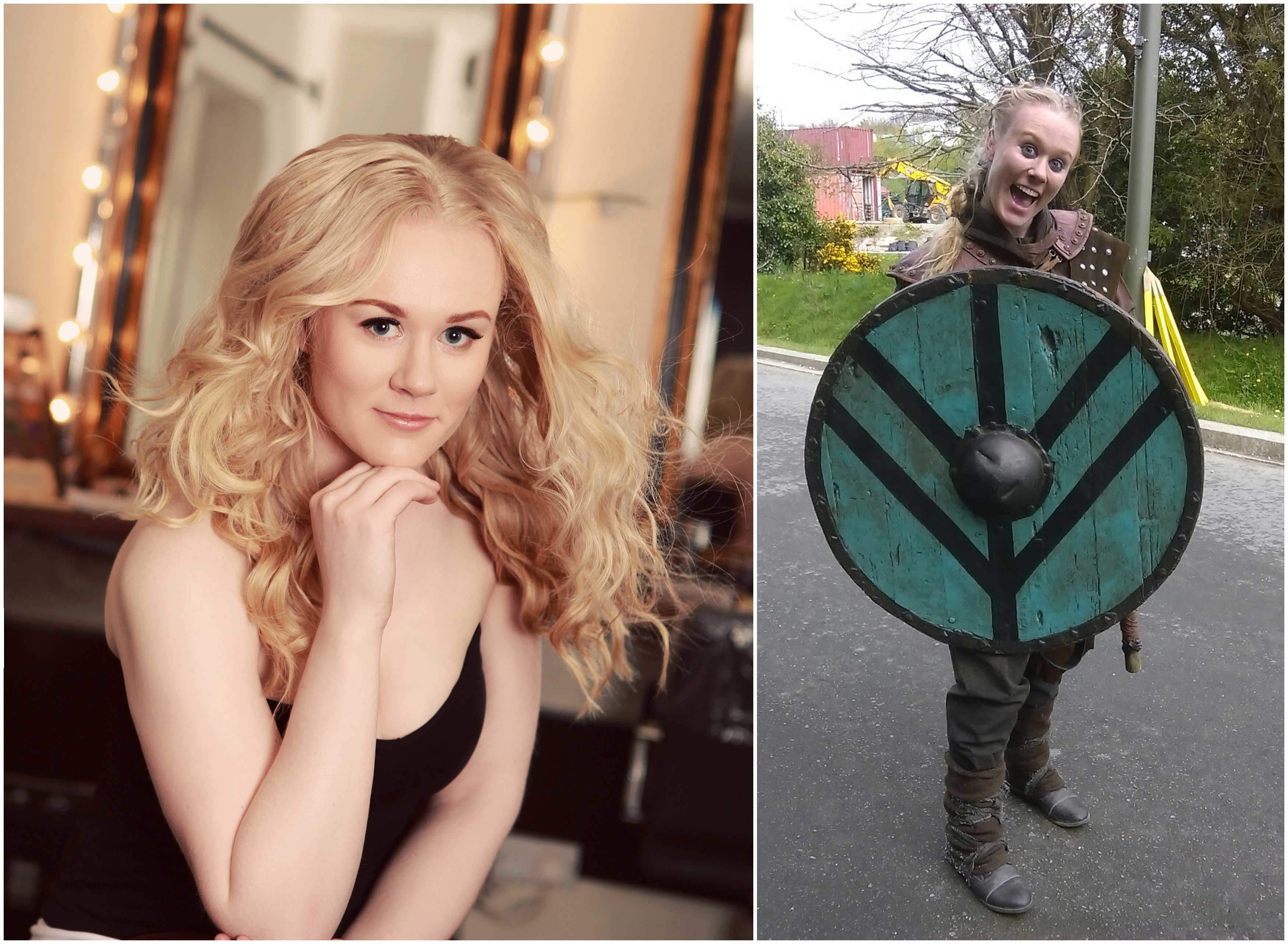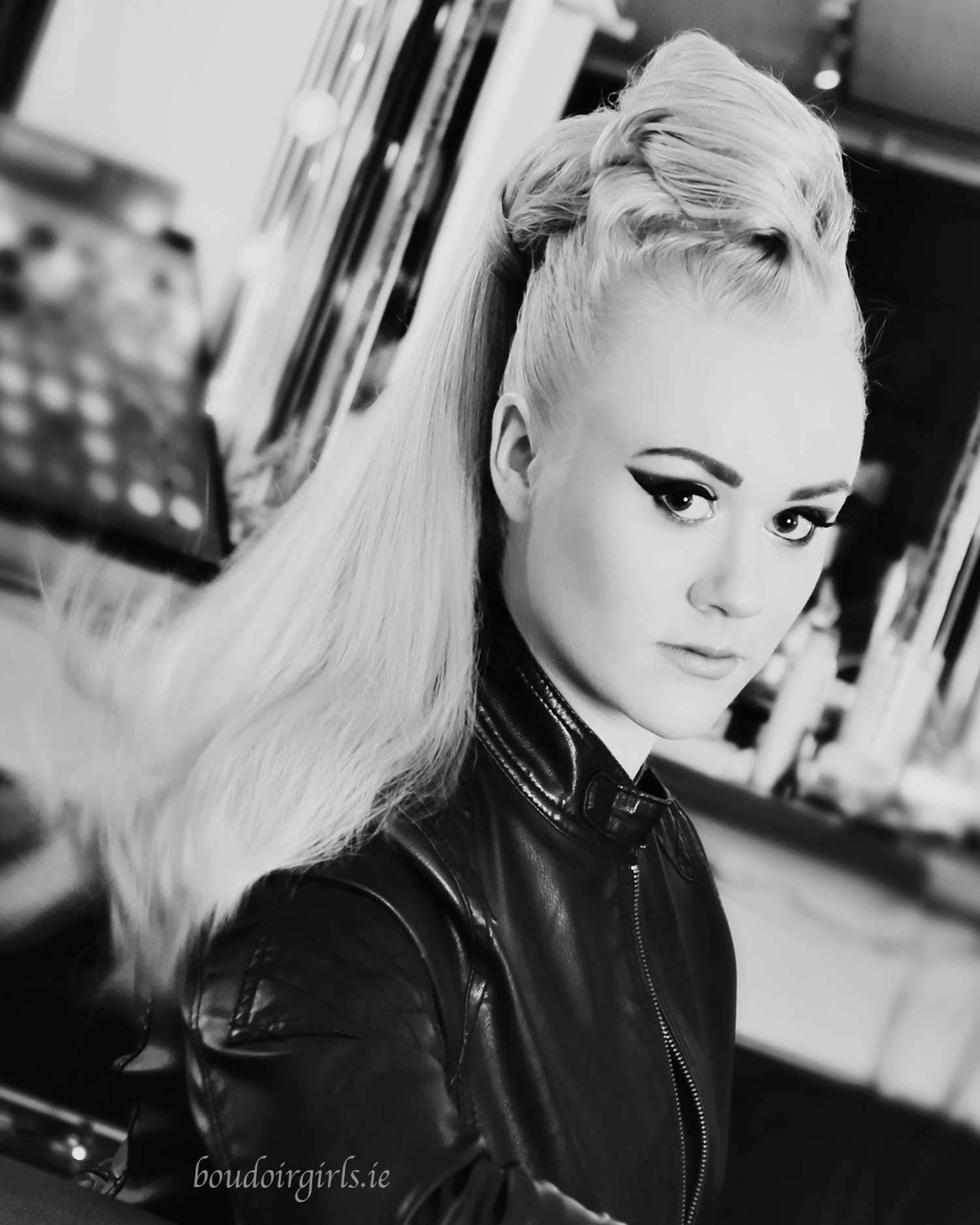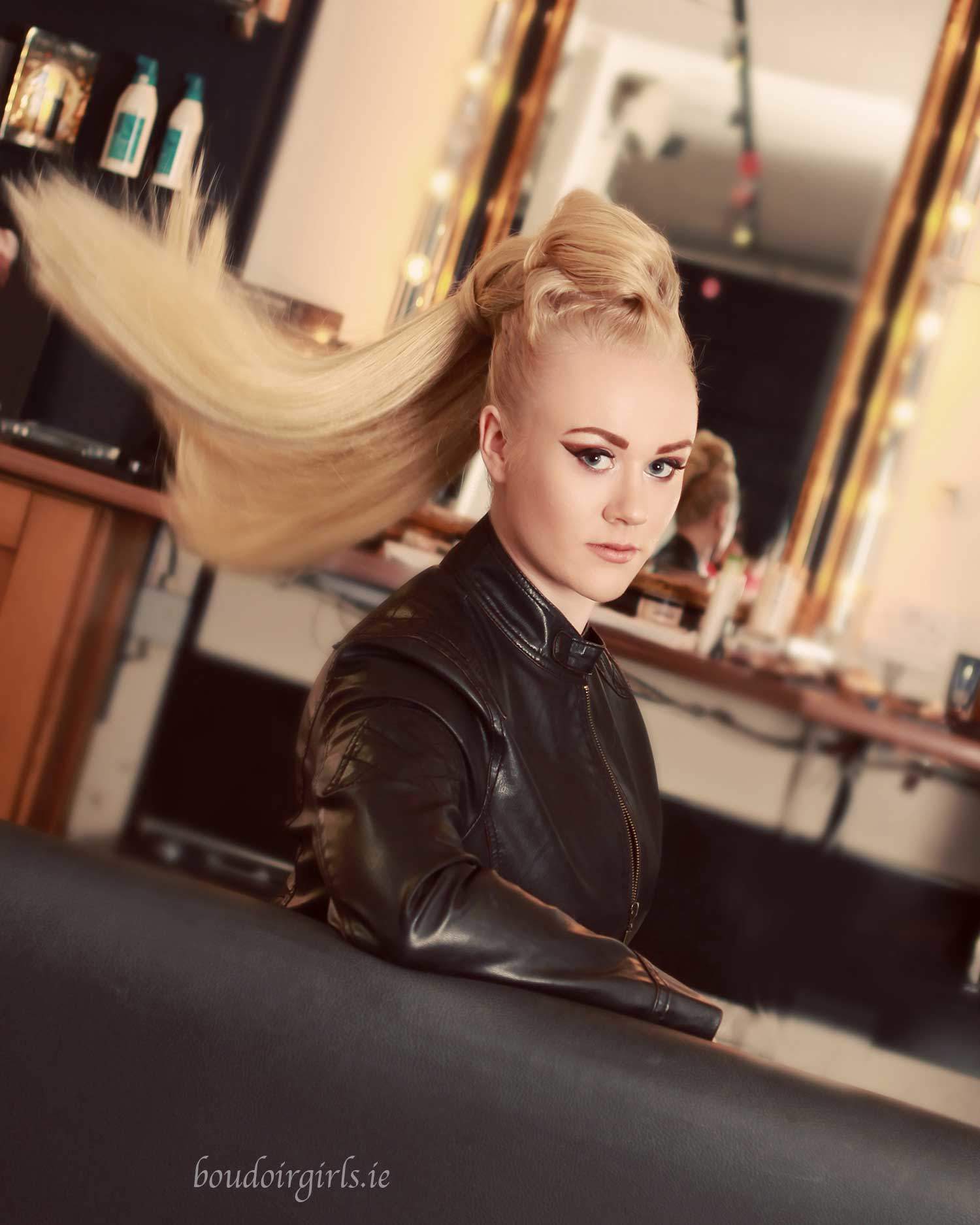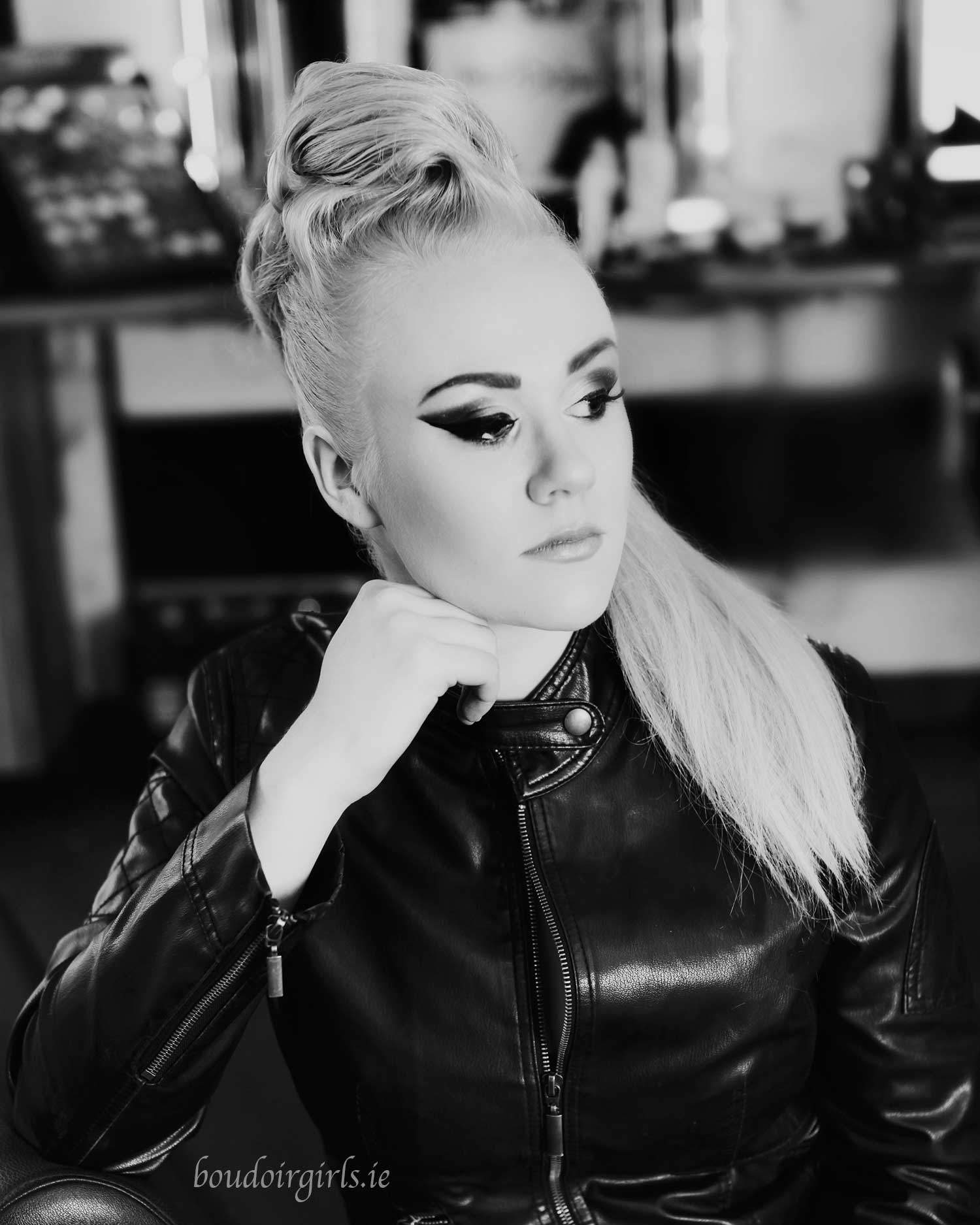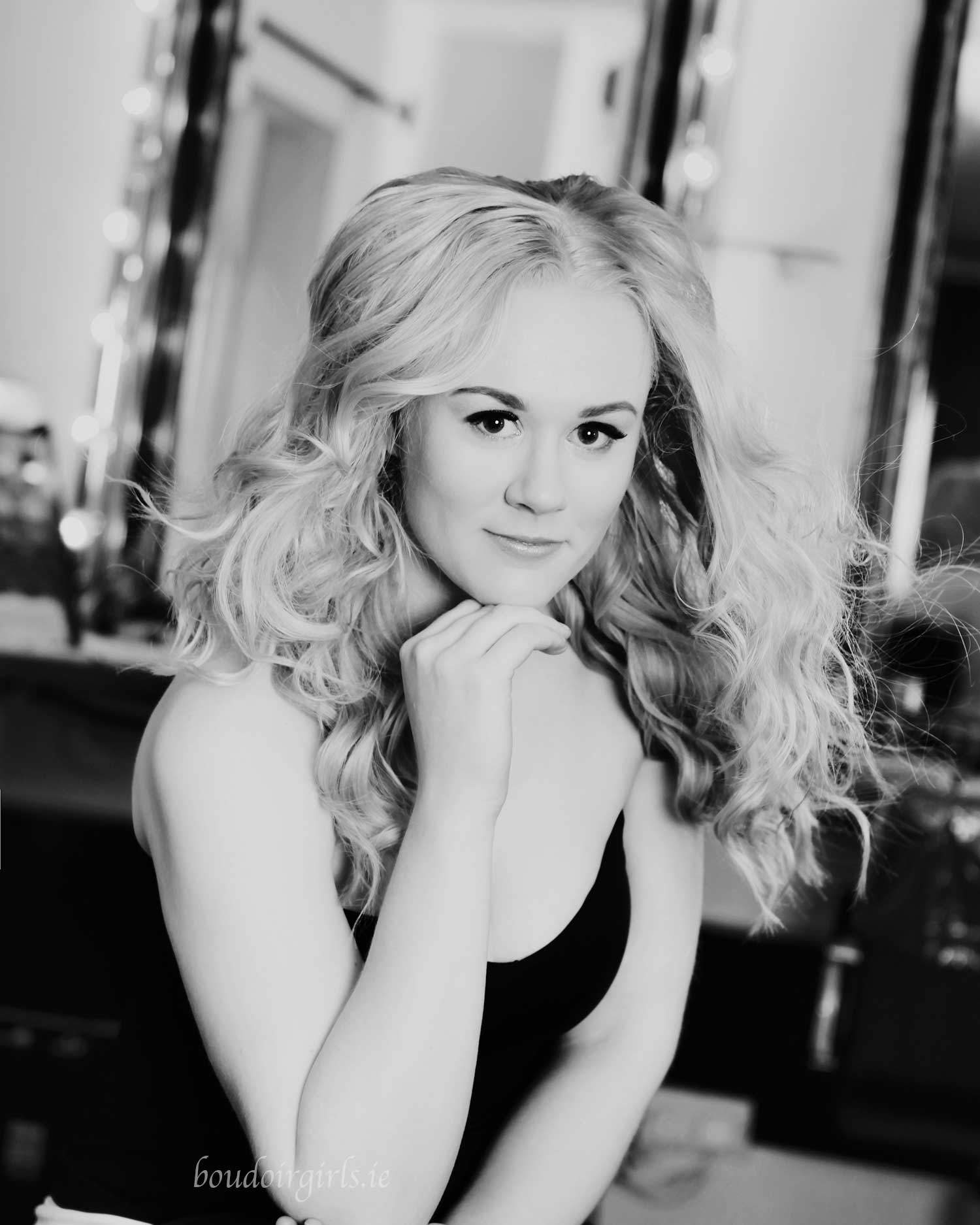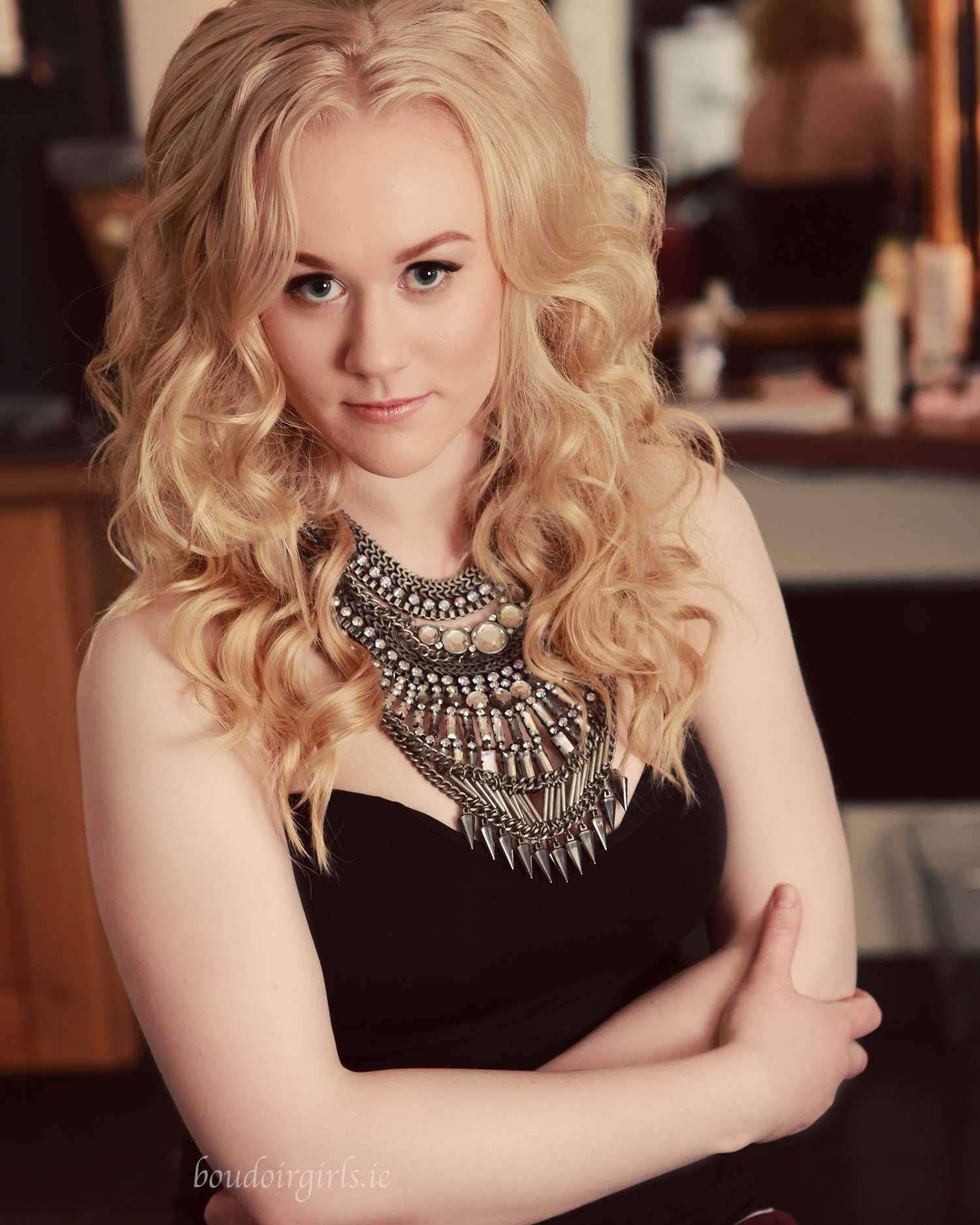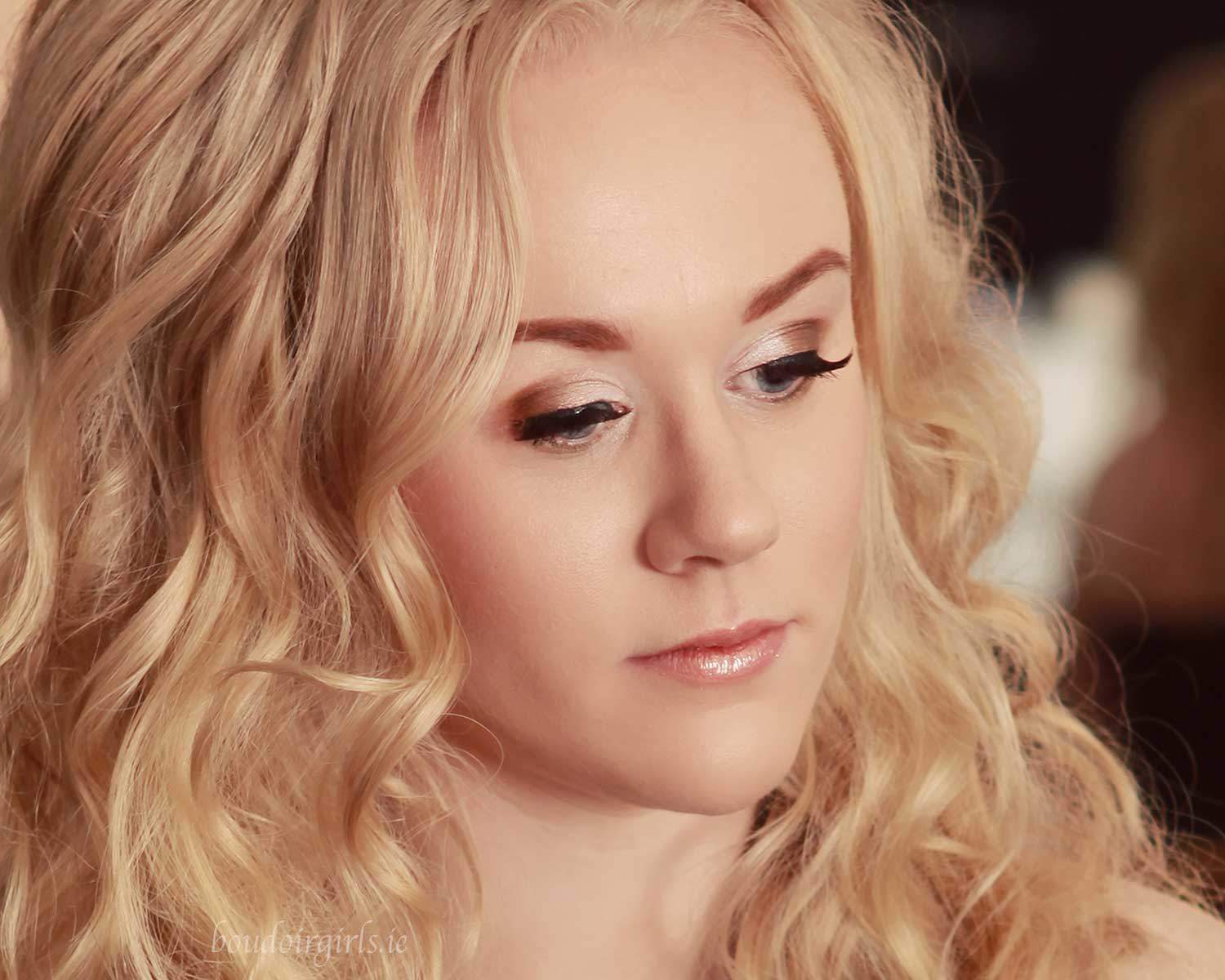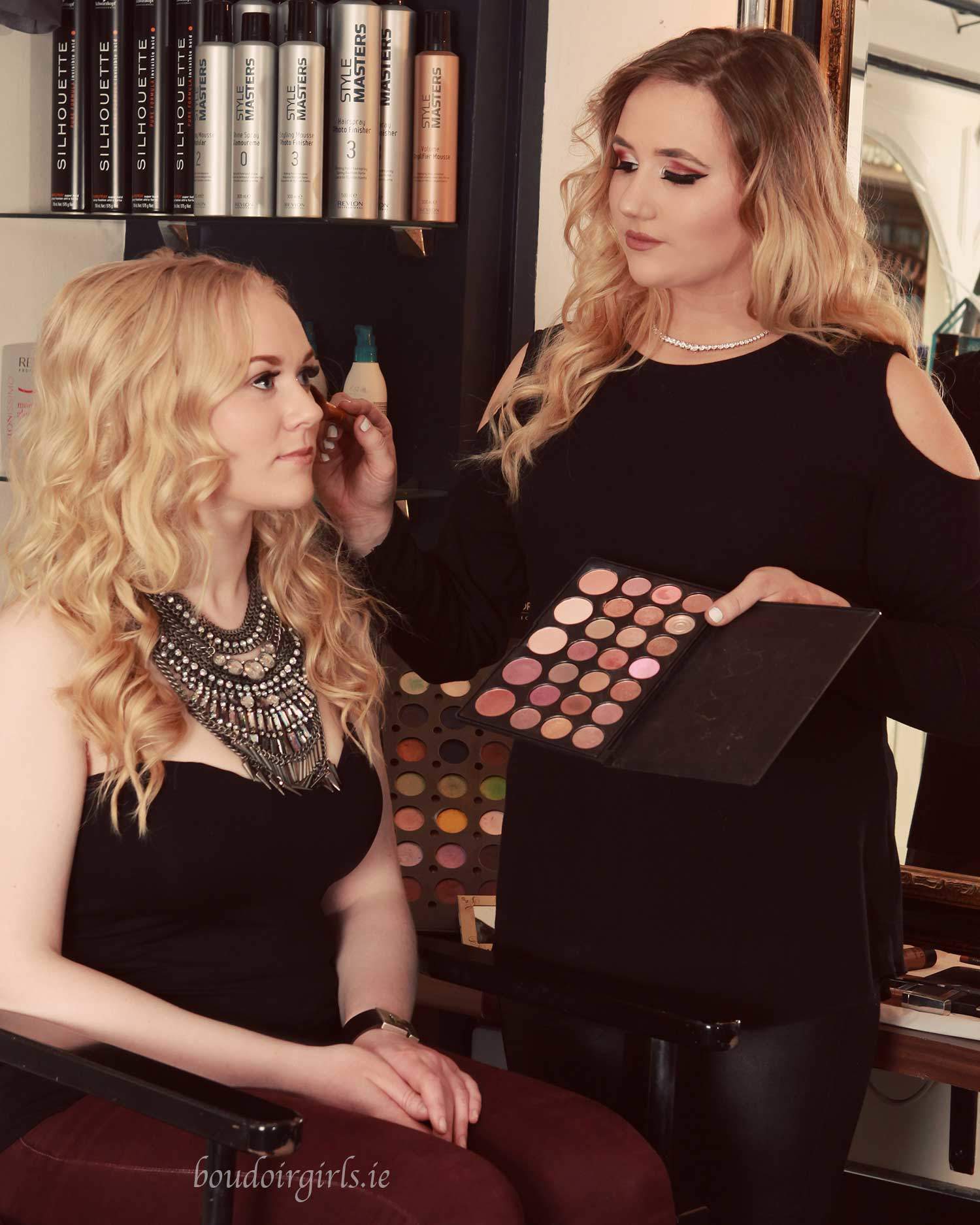 Credits: Hair by Liz  Anderson , Sizzors Wizards ,Ennis  Tel: 065 6849852
Makeup Artist: Lauren Anderson of Sizzors Wizards team.
Photography : Natalie Greer -Boudoir Girls 087 6332611 : Available for makeover photoshoots, hen parties , birthdays and glamorous portraits.