Meeting ' Zombie boy ' Rico / aka Rick Genest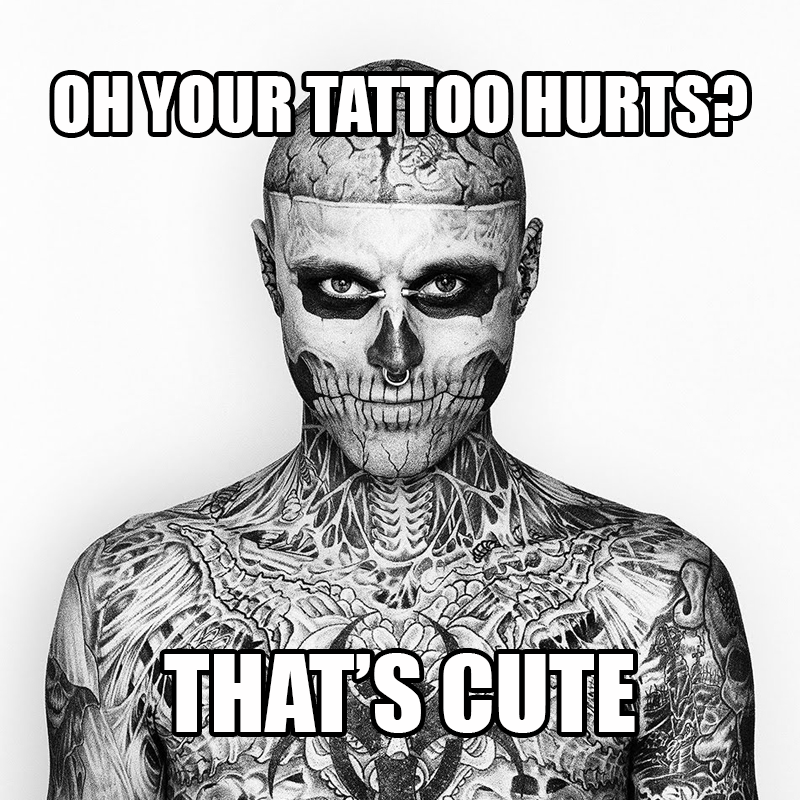 Last weekend while on a lovely trip to the 'Revlon Stylemasters show' in Paris with the Sizzors Wizards team I had a chance encounter with Rico the Zombie Boy outside 'Sephora' of all places.  The large array of studs grabbed my attention as we were walking by and I happened to notice upon closer inspection that he had facial tattoos that looked very familiar indeed. He has a full living skeleton Tattoo – We are talking *head *to *toe full on corpse theme and then some!
Being no stranger to the tattoo scene myself I had found him intriguing since he appeared on our screens in the  Lady Gaga video 'Born this way' , see pic below. I know what it feels like to get a (smallish) tattoo on my head as I had one since the age of 18 but to witness the extent that Rico has gone with his art is just mind-blowing. He was so low key and down to earth when we met that I had to ask for sure if he was in the Lady Gaga video as it was hard to tell with the sunglasses and hat plus the fact that when you are meeting someone out of context entirely it can be strange. He was in Paris promoting his new music project (also called Zombie Boy) with Mike Riggs (formerly of Rob Zombie/Prong/Screw) so it will be interesting to see what they come up with.  After telling them how amazing Ireland is and how they should come over in my finest  'Headford co.Galway' accent I spotted the film crew circling around us so quite likely a very funny clip may emerge somewhere online of the encounter.  All in all he was such a nice unasuming person in the flesh and soft spoken despite his menacing appearance.
Here are a few facts about Rick   :
Rick Genest is an artist , actor and fashion model born in Quebec , Canada.
Prior to his fame Rick survived surgery for a brain tumour after which he embraced a wilder lifestyle and  decided to cover his entire body with tattoos.
He has promoted Dermablend makeup products and appeared in commercials (see link below).
He has modelled for Thierry Mugler and starred in several movies and music videos.
More fascinating facts and up to date news on Rico can be found on Web www.rickgenest.com where he has informed us he has changed management. (Dulcedo Models)
Watch this fascinating Youtube clip of Rico having his  Tattoo cover up with Dermablend !
Check out his FACEBOOK here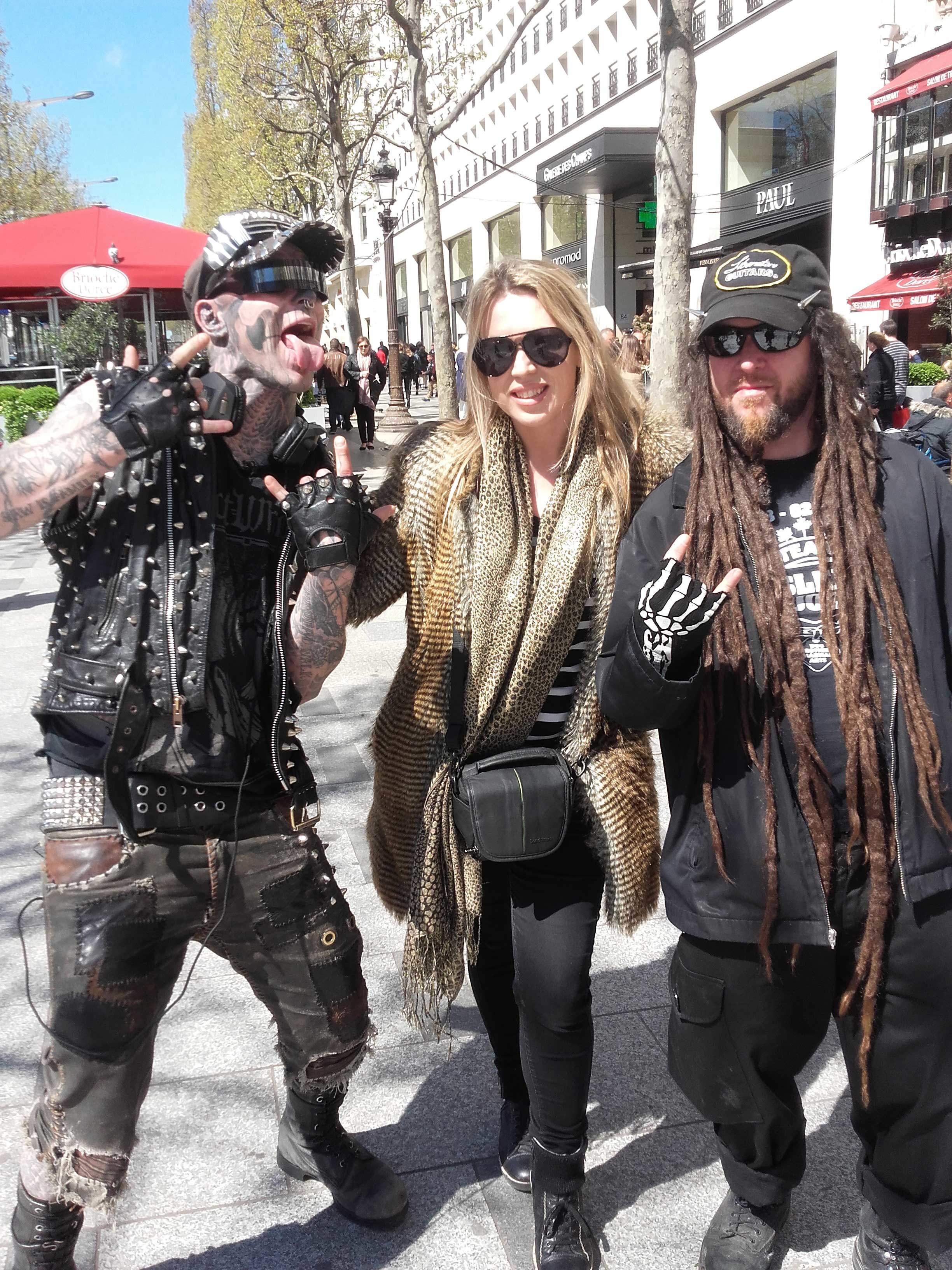 Not taking any chances on the weather I donned my faux fur coat on what turned out to be a sunny day! lol