Arlene.. Pole fitness champion!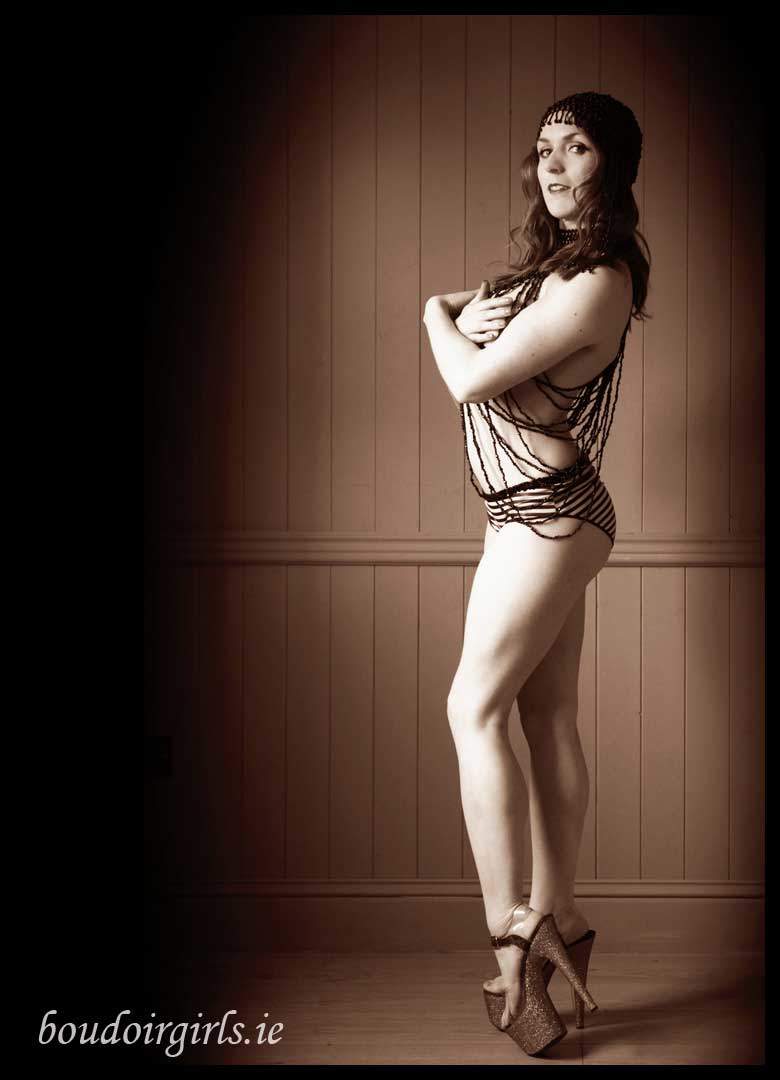 I had the pleasure of meeting and shooting the lovely Arlene  Caffrey last week . Unknown to me she is the Pole Fitness champion of Ireland and is entering the 'Miss Burlesque Ireland' competition on july 18th in Dublin with the persona she created 'La Petit Morte' . Expect amazing gravity defying antics !
Not one to rest on her laurels she also has her own business 'The Irish Pole Dance Academy' with studios in Dublin and Galway. It's a great way to keep fit and build strength as an alternative to the gym which can get awful boring (or you crock your arm with kettle bells like myself! ) She offers a range of fitness and dance classes for women that include : Chair dancing, aerial hoop, splits/flexibility training and of course pole dancing. Go check it out ladies and hit her a like online too.
For our photo session we did a more vintage style and had fun with some costume bits as us girls always do!
Here is a sneak look at a few ! See her page here Irish pole dance academy Dublin
Miss burlesque Ireland tickets available at www.eventbrite.ie