Michelles Rock the frock
Flashback to 2015 and Michelle was having a fun makeover shoot with myself (Makeup with Cathy from Pamer U and hair by Maura in Cutting edge)  then her hen party photoshoot in Galway in a Gatsby theme! I loved how her friends and family put in such effort and we had such a blast at the Harbour Hotel that day.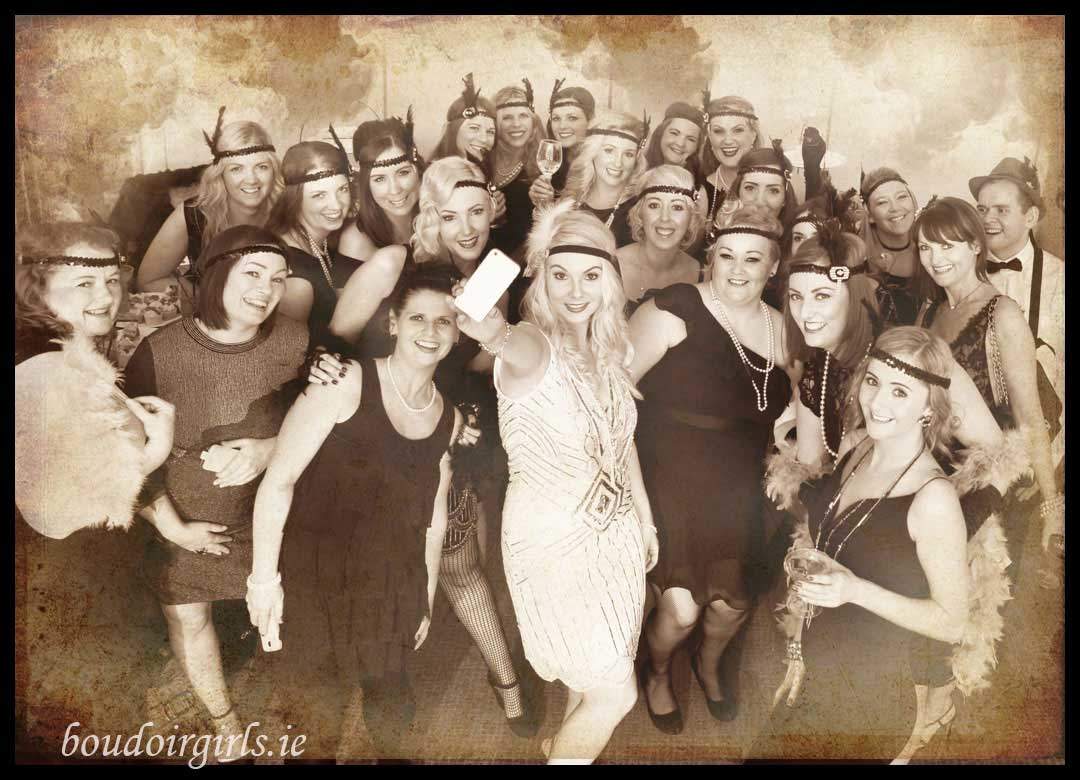 I remember being struck with what lady like she is with her soft spoked northern accent and yet very focused and driven. Michelle is a social media queen amongst other things!  She had a dreamy wedding to Liam Baxter in Kilronan Castle which I drooled over online once some images were posted on facebook. I remember thinking that dress was so utterly amazing.
Fast forward a year and Liam was wondering what to buy his bride for their paper anniversary so he looked me up again and we hatched a plan to have her made over again to shoot some timeless images in her stunning dress.  Liam had it dry cleaned, mended , a new bouquet ordered (Feehilys Florist sligo) and then managed to find all her accessories and even her shoes! What a man!! I don't know if it were my hubby would it be possible as I have things stached all over the house as girls do lol!!
We took a few of her veil with its delicate detail and also some images by our confession box which looks like it was done in a church. Yes our home studio has become one giant prop in itself and this was the last piece to go in! For those about to freak out .. no its not spooky .. lol!  We have a cosy fire in the middle of it so its dreamy on a winters night.
I got to have a coffee with Liam and Michelle after our photoshoot and could have stayed chatting for hours – its so lovely to see where peoples lives take them after the hen parties and weddings are over and this couple are just the cutest ever.
Liam you have brownie points forever after that present!! xx
Credits: Pamper U Cathy on makeup
Hair Cutting edge / Maura
Flowers: Feehilys florist Sligo 
Dress: Pearls and Lace Donegal (Stella York)
Cape , belt and headpiece : Gibson Bespoke Armagh 
Rock the frock photoshoots are available at our home studio or on location and we can also provide you with classy gift vouchers to any value.  The one year wedding anniversary is paper so its just perfect for this but we also provide fun makeovers, boudoir, pin up , mother daughter and teenage portraits too 🙂
Check out our new sister site   www.photoparty.ie 
By talented team over at Educated machine . who built it for us and brought all our ideas to life… yay 🙂