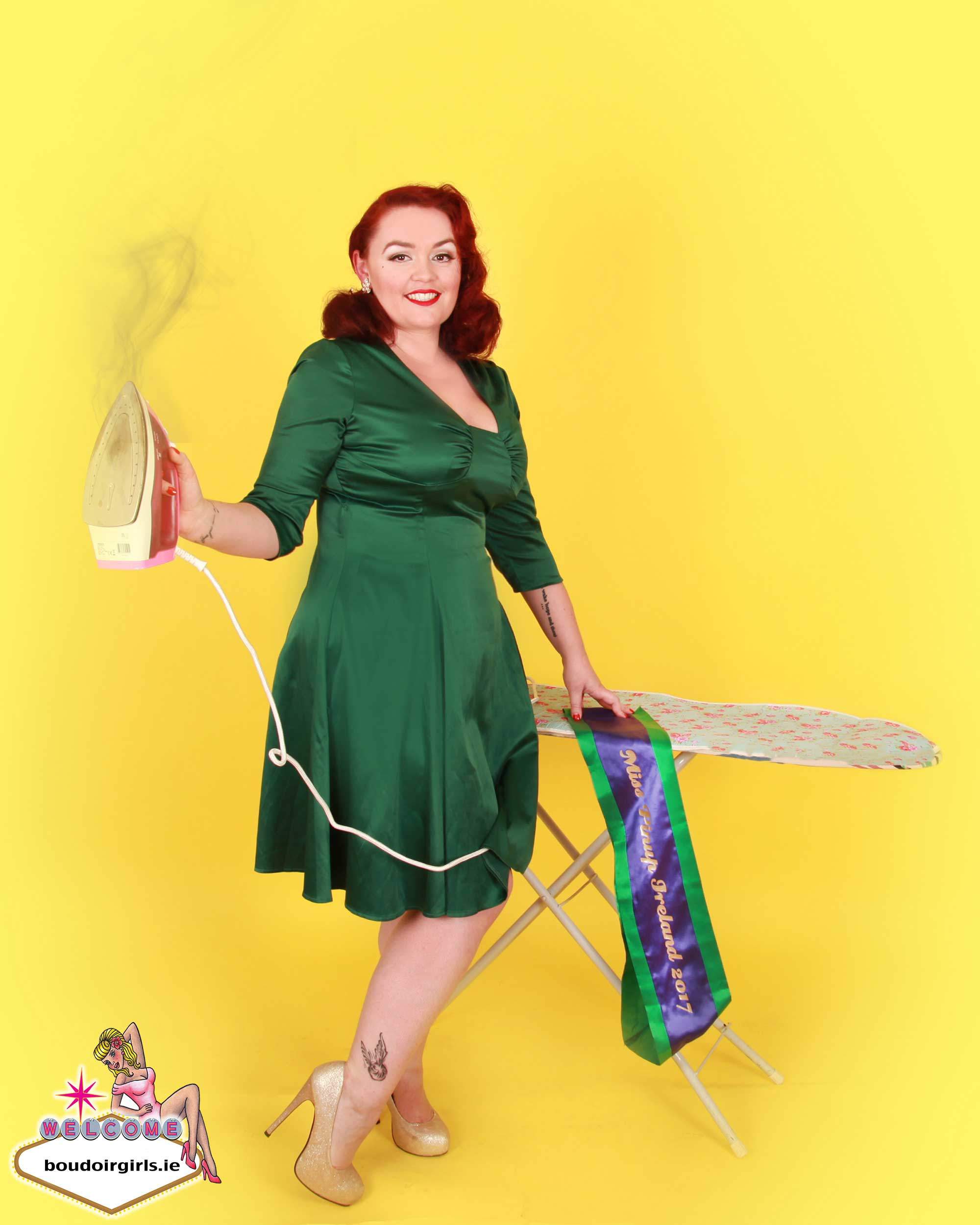 Pinup information:
As a big fan of the Retro Vintage and cheesecake pinups of past eras I wanted to offer this in Ireland as back in 2009 there was nothing like it available for women.  Boudoir Girls was born of this idea .. A cute fun way to capture a flirty and pretty style just for you or to share that experience with your mother, your bestie and even your children. We do mini me Pinup sessions and they are t0ooo cute!!!
We have many theme options for this style of photography & we have a VERY large dress up box too for you to use !!
We will transform you into  the following looks using wigs , props, accessories , costumes , studio lighting and of course our signature retouching to give it an old style !
Beach Pinup ,  Airhostess pinup , Burlesque pinup , Sailor pinup , kitchen set, slumber party 
Telephone set, Supersize ice-cream cone , coloured backdrops to suit any looks requested. 
Pin-up is excellent for occasions eg. Santa baby, Sexy witch, Easter bunny etc making it ideal for calendars etc. Contact us prior to photoshoot to chat about your costume choices and sizes.
Why not book the girls in for a shoot with you and make it an even funnier and cost effective experience as we offer group discounts on makeovers and photoshoots.
Just want to dress like a pinup and take your own photos ? check out our pinup party . 
The perfect experience and girly weekend activity for Hen parties, Birthdays and Mothers day etc .
Mix and match our packages to suit your budget.
For individual shoots we have a Boudoir Studio in Headford, Co.Galway. Alternatively for hen parties, we can travel to you at your hotel and bring our mobile studio!