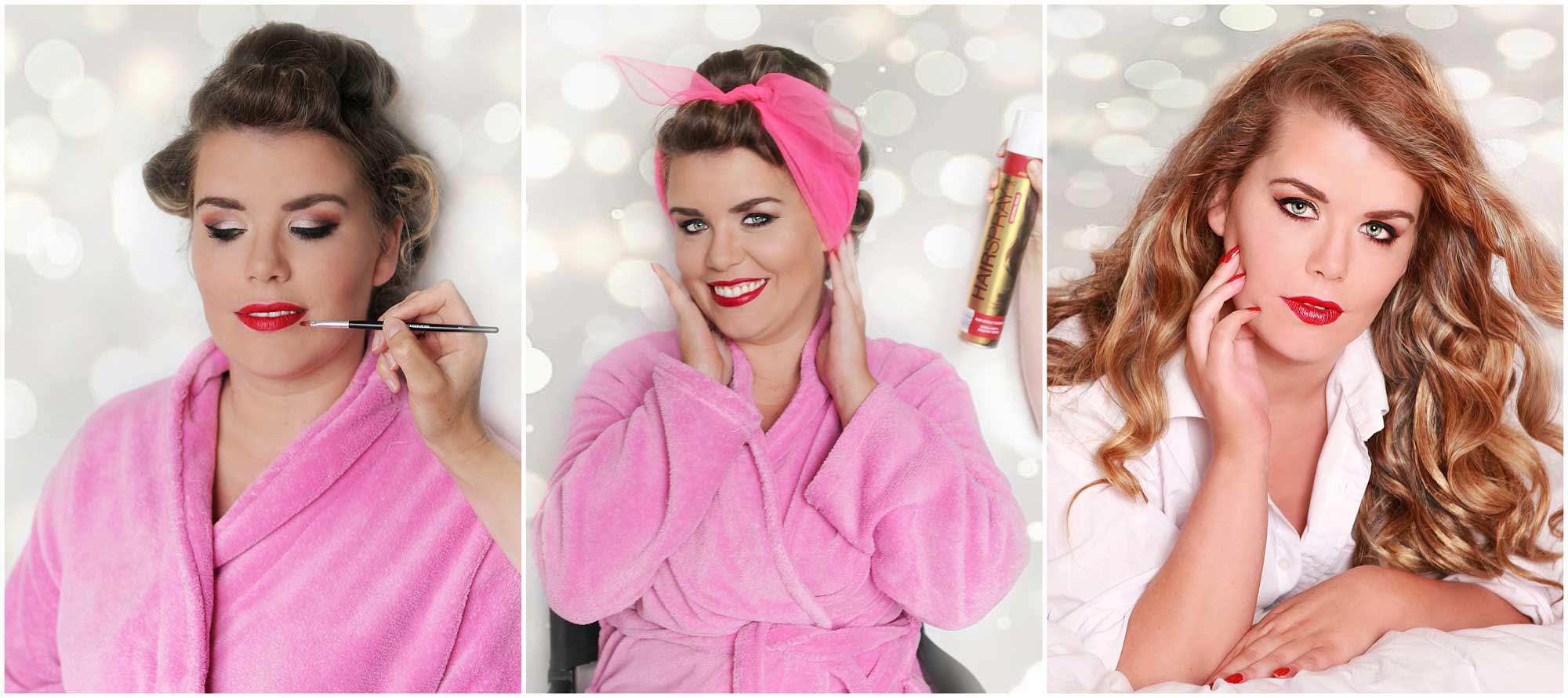 Award Winning Makeovers
Boudoir Girls have been offering fun makeovers, photo shoot experiences since 2009, winning several awards and 5 star reviews for our customer service and superb makeup team.
We specialise in transformative beauty with a passion for Vintage eras and Hollywood glamour. If you have a theme you would like to be transformed for we work with you to create the signature look for your hen party group or just for yourself.
Contact us if you wish to add makeup to a henparty makeover photoshoot.
Some of our most popular requests are:
Smokey eyes for your night out
Why do a  makeover photoshoot?
Milestone birthdays

– Suitable for all ages, why not document your age looking your best!
Hen parties

– suitable for large and small groups in various themes
Gift Voucher

 – A lovely present to give to your other half that lasts forever!
Boudoir Photoshoot

– Also classed as a makeover as we can add makeup to any boudoir package you choose at the studio or in a salon we trust.
Booking solo? Check out the studio package here 
Testimonials:
I would highly recommend Boudoir Girls – our festival theme photoshoot was great fun. Natalie & the makeup artists did a brilliant job and were all so friendly. All the girls had a great time, thanks so much. Jane Mulhall, Dublin / Boho hen party in Galway
This lady is a gifted photographer so calm, friendly and professional you'd forget your being photographed.
I had pics done, I loved every one of them, which is a mega first for me I usually hate photos of myself. From arrival to finish the whole experience was a treat to me I'll treasure it and I've the photos to prove it. Go for it anyone out there thinking about it xxx Siobhan N, Galway 50th Birthday milestone / Studio shoot.